Speaking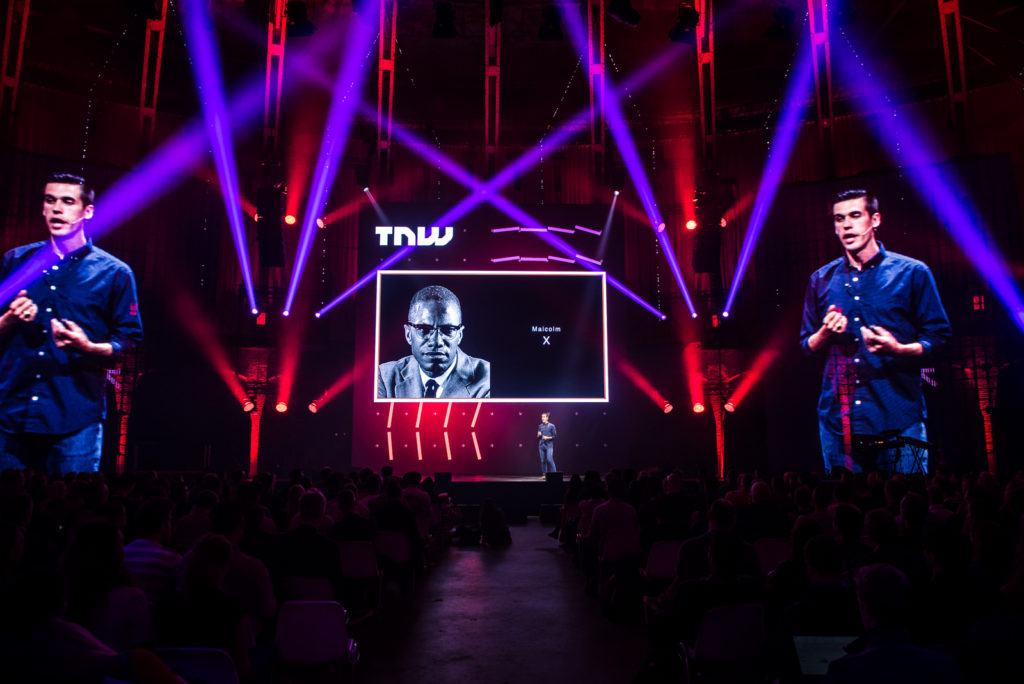 For speaking engagements, please contact Zach Nadler at [email protected]
One of the great and unexpected privileges of writing books is the opportunity to take that message directly to large groups of people and discuss the ideas in person, in depth.
Each one of my books covers a different topic and has generated different conversations:
Trust Me, I'm Lying — has been the opportunity to discuss how messages spread, the ethics of marketing and journalism, and this new era of fake news (and has led to talks to the Young President's Organization, USC, Yale, Google, TheNextWeb, the American Marketing Association, Berlingske Media, Editions Infopresse, and the National Pork Producers Council.
Growth Hacker Marketing — has been the opportunity to discuss the new marketing tactics pioneered by startups and tech unicorns at places like Pernod Ricard, The Art of Marketing in Toronto, Vlerick Business School in Belgium, Mastermind Talks, McGraw Hill, the marketing arm of the USMC, College and University Public Relations Association of Pennsylvania, and a number talks throughout Norway as part of their government sponsored innovation program.
The Obstacle Is The Way — looks at the timeless art of turning trials into opportunities to grow and improve and which made its way through professional sports talks led to talks for the NFL Owners Meeting, Texas Rangers, the Green Berets of the 7th Special Forces Group, the Atlanta Braves, the University of Alabama football team, Google, Simple Green, GE, the Calgary Chamber of Commerce, Moss Adams, Entrepreneurs Organization's summit in Berlin and a popular TEDx talk at the University of Chicago among many others.
Ego is the Enemy — which examines the destructive effects of ego inside organizations and aims to replace it with humility and quiet confidence has led to talks at Nike, LinkedIn, Google, Qualcomm's headquarters, Keller Williams headquarters, Fairway Mortgage, True Value Hardware, HSBC, Anytime Fitness, Heartland Payment Systems, Teneo Strategy, Entrepreneurs Organization in San Diego, the Brainwash Festival in Amsterdam, the White House Communications Agency, the University of South Carolina Football team, as well as the Colorado and Virginia Tech Men's Basketball and Athletic Department.
The Daily Stoic, which looks at the practical philosophy of Stoicism, the secret weapon of history's great figures, from emperors to artists and activists to fighter pilots, was the closing keynote of 2016's Stoicon (the largest gathering of students of Stoic philosophy in history), a talk at the 92nd St and presented to the Pittsburg Pirates, at the Fortune's Scale Up Summit as well as the Des Moines Central Library.
Perennial Seller which is about the art of making and marketing products that last (instead of chasing fads or trends) launched with two internal talks inside Penguin Random House, the largest book publisher in the world as well as a talk to the Clive Davis School of Music at NYU, Baton Rouge Entrepreneur Week, and EO Denver.
Conspiracy  examines the nearly decade-long conspiracy that billionaire Peter Thiel waged against Gawker and is a deep meditation on strategy and power. It has led to talks at WeWork, Google, Scribd and others.
In all I've been honored to speak hundreds of times in more than a dozen countries (Finland, Austria, Australia, Brazil and everywhere in between), in wonderful cities (Sao Paulo, Miami, Montreal, Tromso, Oklahoma City, Seattle, London, Dublin, Perth, Bangkok, both to large crowds and very small, private groups, keynoted conferences and done fireside chats. I've done 10 hours live on camera, I've lectured at many universities and colleges including NYU, USC, Columbia, Yale, and the University of Toronto. I've also written about the art of persuasion and public speaking here.
VIDEOS
SHORT BIO
Ryan Holiday is the bestselling author of Conspiracy; Trust Me, I'm Lying; The Obstacle Is the Way; Ego Is the Enemy; and other books about marketing, culture, and the human condition. His work has been translated into thirty languages and has appeared everywhere from the Columbia Journalism Review to Fast Company. His company, Brass Check, has advised companies such as Google, TASER, and Complex, as well as multiplatinum musicians and some of the biggest authors in the world. He lives in Austin, Texas.
WHAT OTHERS SAY
"As the founder of The Do Lectures, I get to watch all the talks each year. I have seen over 250 of them. I get asked which ones stand out, all the time. But the better question is which ones do I refer to each day. Which ones help me do more, do better, and keep pushing forward. Ryan Holiday's talk at Do Wales was a Masterclass for me. Inspirational and brilliant, yes, but it's more than just words. It is a methodology, an operating system for getting sh*t done. I refer to it every single day." The DO Lectures
"Ryan didn't just tell a story on stage; he provided our crowd with a keynote stuffed with hands-on knowledge from his day-to-day work life. He truly rocked our stage, delivering inspiring and real-world-ready know-how on billion dollar brands, including growth hacking insights that can be applied the next day in the office." Marketing Rockstars
"Ryan Holiday was charged with opening our first Marketing event, a conference which had never been hosted and for which our audience of marketers and ad agencies had high expectations. He truly lived up to the challenge with an inspiring, attention-catching talk filled with real-world examples. He proved to be an excellent and engaging speaker; he set the bar high for the rest of the day." Editions Infopresse
"I have booked, vetted, and experienced A LOT of keynote speakers. Ryan Holiday is the rare blend of a total pro who's also likeable and approachable. He brings an "everyman" spirit to a topic that could go over heads in the wrong hands. Ryan's content was insightful, relevant, timely, and forward thinking. He considered my audience. This wasn't a plug and play keynote. He knew how to make this a win for ME. To this day I still get notes from our members that attended that event telling me what an impact it had on their lives and their business." EO Colorado
"Ryan Holiday is one of his generation's finest thinkers…" — Steven Pressfield, author of the New York Times bestseller The War of Art
"Holiday is part Machiavelli, part Ogilvy, and all results…this whiz kid is the secret weapon you've never heard of." — Tim Ferriss, author of The 4-Hour Workweek and Tools of Titan
"Ryan Holiday is one of the most promising young writers of his generation." — George Raveling, Hall of Fame Basketball Coach, Nike's Director of International Basketball
"I don't have many rules in life, but one I never break is: If Ryan Holiday writes a book, I read it as soon as I can get my hands on it." — Brian Koppelman, screenwriter and director, Rounders, Ocean's Thirteen and Billions
"[The Obstacle Is the Way is] a book for the bedside of every future—and current—leader in the world." — Robert Greene, author of The 48 Laws of Power and Mastery
"It's rare that I finish a book then immediately reread it, this time with a yellow marker in hand…I can't recommend [Ego is the Enemy] highly enough." — Kevin Rose, entrepreneur and technology investor
"[The Daily Stoic is] a generous gift of guidance on modern living culled from a canon of wisdom hatched long ago." —Maria Popova, editor of Brain Pickings  
"Ryan's insights are priceless."  — Marc Ecko, founder of Ecko Unltd and Complex
Please contact me at [email protected].